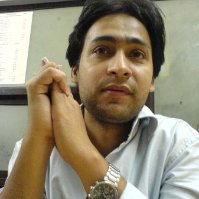 Anirudh Bargotra
CEO & Founder
Backed by solid experience in the areas such as Linux Administration and Java Code Development, quite restless, yet focused, he was motivated with the zeal to work off the coding desk. Anirudh had an innate aspiration to swing into advancing world of digital marketing business, and explore it from various dimensions and perspectives.
His sole dream was to start an open venture in IT sector, tap immensely growing power of digital frontiers, and play the role as a leading entrepreneur. Anirudh is driven by inspired perception– "Be Independent and Be My Own Boss."
Motto of Life – "Making each day a new beginning, and learning from past mistakes…such that learning becomes a continuous effort."
team
@

emavens

Online marketers and digital marketing team at emavens is yet another distinct force to reckon. Designing the robust 360 degrees digital marketing campaigns or ethical SEO practices, each team member works sincerely towards development of clients business.
Open atmosphere with lots of giggles and serious discussions.
Passionate about their work in websphere are welcome!