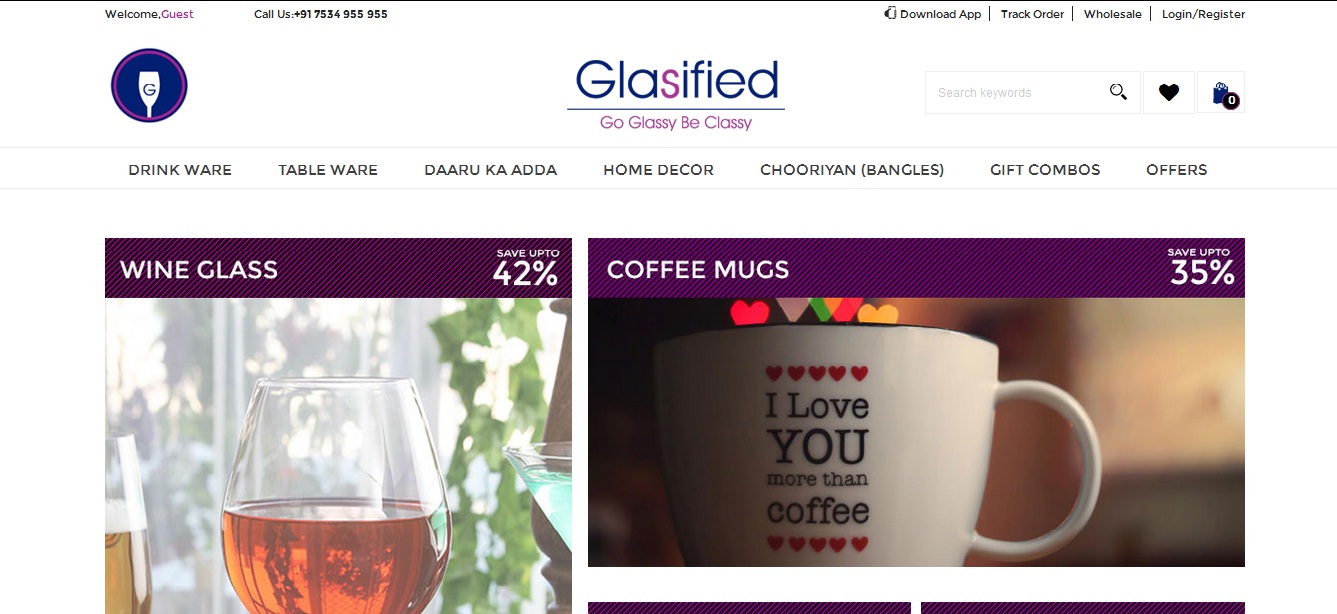 Glasified.com has been designed to provide innovative and creative glassware products online across India. Also the uniqueness of the website is its aesthetical design and easy to use features. It has got so many advanced features such as Wishlist, order tracking, user login, newsletters etc. This website is totally based on the glassware products as mentioned in the tag line "Go Glassy Be Classy". The exclusive Range of products is a great idea to have a collection of them and also of the smart idea of gifting.
A android based native application with complete M commerce functionality and highly innovative User interface to give international feel and user experience can be downloaded directly though google play store.
"This is First-of-Its–Kind Project and we are really excited about it and initial reviews are really encouraging , We aim to create a world class product in Glass wear and home decor segment, Our vision is to become the leading online brand in this domain " says Vijay Goel & Sachin Gupta (Founder Members)
We believe that Glasified.com is a trendsetter in the industry and wish our clients the utmost success. We also hope that all customers browsing the site find it to be a pleasant and happy experience.
Technology: Magento