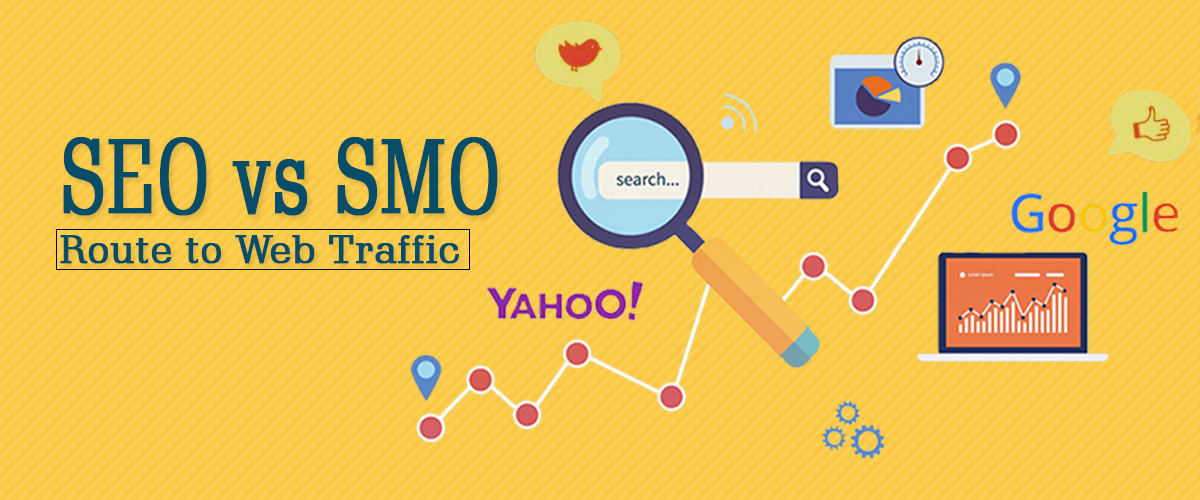 In previous years the dominance of Search Engine Optimization was profound. Any business or company that would want to catch customers online would require SEO services. Now due to the explosion in social media traffic the rules of the games are being rewritten.  Social Media Optimization is now growing leaps and bounds, it has been able to level the marketplace between business with big and small pockets.
SMO depends on the ability to connect with customers directly through different Social Media Websites. The process of a person sharing a link or liking a website has a ripple effect wherein multiple people connected to the person see the same link. This helps in link building and driving a steady traffic to the website. SMO also helps companies to build a brand value and consciousness by connecting to their customers in a medium that they frequently interact with, sharing videos, photos and any updates of the company itself. 
Even small businesses are better able to connect with their local customers through SMO, informing them of different events and changes immediately. Due to the interactions and cross linking in the Social Media space, small businesses are able to effectively market their products and services to most of the people located in that area. Social Media optimization is a much simpler and easier task to fulfill as only the client has to be attracted and there is no need of optimizing content to be crawled by search Engine Spiders.
But we cannot write off SEO, SEO is responsible for large amounts of traffic due to its widespread use and penetration. SEO also is able to continuously generate new leads and divert new traffic to a business's website. If SEO is one hand then SMO is other and both of them are needed to clap. SMO helps by encouraging clients to share links and advertisements which in turn increase the link building and so increasing the website's Search Engine Ranking. A good SMO only helps feed and increase the power and effectiveness of SEO. SMO also counters the traffic swing which arises due to constant variation on Google's search algorithm and the continuing shift in rankings.