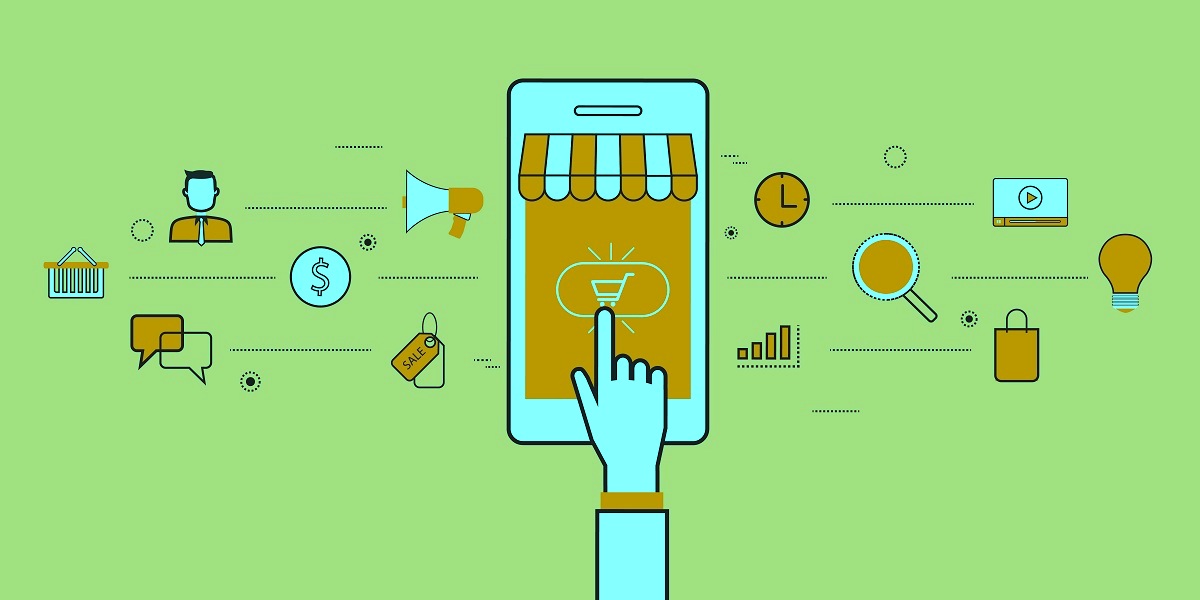 Mobile phone is good for many things than just talking, chatting and text messaging. This handy device has invaded our lives and made various changes in life style. Latest innovation of this magical device is that now it can be used for shopping online! You can shop anything with handheld devices at anytime from anywhere.
Mobile commerce has started gaining boom with the escalating smart phones, Tablet computer and 3G internet penetrations. Services of Mobile commerce are also growing rapidly as giants of online payment industry like Google, Paypal are racing to offer secured in-store mobile payment solutions. As a result, most of the buyers have tilted towards mobile shopping. Mobile shopping is more convenient way to buy for those people who often glued to mobile devices. While ecommerce is restricted to only computer users, M-commerce is relatively open to virtually all handheld devices like mobile phones with internet connection.
Smart phone has makes a big change in mobile commerce scenario. Its in-built features, clear visibility, wide screens, quick to display interface give an opportunities to the users to have comfortable shopping experiences. Smartphone mobile devices are acting as the helping hand in generating huge revenues for the companies. Users can shop anything from anywhere by using mobile applications of the online stores. Online retailers are also coming up with their own applications for smart-phones. In some cases, their websites are optimized to make it more mobile friendly. Optimized websites and mobile applications provide convenient modes of shopping through mobile commerce to the users, with additional services like home delivery, coupons, discounts, etc.
Most of the mobile commerce users are taking leverage of M-commerce basically for tickets booking in travel sectors, online movie ticketing, and making payment to service sectors, money transfer and Merchant & Retail Transactions. However, gradually other sectors are also emerging in this field. There are various advantages of shopping through M-commerce.
• Fast Internet Connectivity: In mobile, buyers can browse the internet at faster rate than PC due to faster mobile internet accessibility.
• Type less buy more with M-commerce: mobile enables you just need to type just two to three letters and will automatically get the results that you are searching for.
• Convenience: It offers an ultimate convenience to shop with M-Commerce from a handy device. It enables you to shop in just a few clicks from anywhere.
• Personalization: Mobile devices are dedicated to specific users and it is exclusively personal. User can do anything with the device as per the requirement.
• Time efficient: Buyers can do M-shopping in less span of time as it does not requires much time to browse and just need to hit the button to login and shop.
• Flexible Accessibility: Mobile users can access various online platforms at a same time.
M-commerce is a windfall to the mobile savvy users as it has various advantages over e-commerce in some contexts. The technology of mobile commerce has brought a unique experience of shopping in which buyers can get everything in their hand by hitting buttons of the handheld devices.