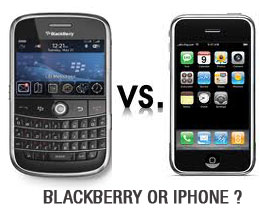 Mobile phone has become necessity for daily life for everyone; it is no longer just a device for calling and messaging purpose but a device used in multipurpose tasks. High penetration of smart phones and tablets with high technological features has enabled to perform various technical activities which were earlier possible in only computer and other electronic devices. With the innovation of various mobile applications, users can perform various activities without taking any hardship. For instance, latest innovation of business phone has made business activities an easy task to carry out by businessman even while they are moving or travelling to other places. Mobile operating systems like iPhone or iOS, Android, Blackberry, Symbian and JavaME have enabled the mobile devices to run latest innovation of mobile apps.
iOS (iPhone), Blackberry and Android are the most popular mobile platforms on which most of the latest mobile phone applications are being developed. Before iPhone arrived into the market, Blackberry had dominated the business world in a huge manner. Being a serious business executive, you had to have a handset of Blackberry in your hand to perform business activities. But after emergence of strong rival like Apple (iPhone) with various sophisticated features and business solutions, Blackberry has to face various challenges to retain its earlier reputation. To far extent, iPhone has succeeded to win the attention of youngsters with its innumerable applications and attractive features. But in terms of business, a big question still lies on the minds which is phone is better for corporate world either a Blackberry or iPhone? In this regard, there had been a long ongoing debate among corporate executives and individuals but no one have come into final decision.
Blackberry or iPhone?
Following are the differences between the functions of the Blackberry and iPhone
• Blackberry has QWERTY keypad while iPhone has Touch User interface and does not have any hardware keypad. QWERTY keypad enables the users to type email much less time than an iPhone user.
• 3 Mega Pixel Camera of the iPhone does not come with flash whereas Blackberry posses it.
• iPhone has Internet access via safari and has both Wi-Fi and 3G connectivity and in Blackberry phone, internet get connect via Blackberry internet bundle.
• In terms of applications, apple app store has much more applications than Blackberry application world.
• In Blackberry, Bluetooth can be used for transferring file while Bluetooth of iPhone only be used to connect to a hands-free device.
• Battery life of Blackberry is much better than iPhone which provide uninterrupted services to the users.
• Blackberry is exclusively known for its email and internet services among the corporate executives whereas iPhone has widely acclaimed for its applications on games, music and videos. Thereby, iPhone is much popular among young generations.
From abovementioned points, you can easily analyses that which one is much better for business and corporate world. Blackberry applications and iPhone applications can be developed as per the requirements of business and entertainment world. Numerous numbers of mobile application development and Web design companies provides cutting edge application development. To get the most customized and intuitive mobile application on Blackberry and iPhone, hire a professional and consistent company.