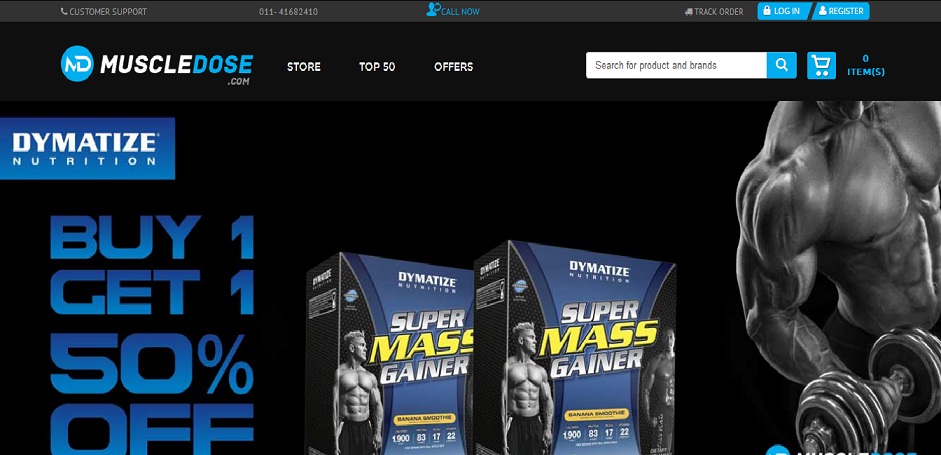 eMavens new case study in health and fitness segment. A tailor-made eCommerce solution, specially keeping the new business venture into center.
MuscleDose.com – A young start-up with a passion to deliver good bodybuilding supplement products across India. Delivers quality protein supplement at your doorstep.
With products from over 100 brands online you can make a right choice of food supplement. What's more, the products are sourced directly from the manufacturer and authorized re-seller, so you get only genuine products, each time!
Also the uniqueness of the website is its aesthetical design and easy to use features. It has got so many advanced features such as order tracking, wishlist, user login, newsletters etc. The website has huge range of bodybuilding proteins, supplements, lean gainers, weight gainers, multivitamins and much more.
We wish success to MuscleDose and hope that all customers browsing the site and have great huge experience.
Technology: This smooth running website is because of efficient magento development and the marriage with intellegent server.