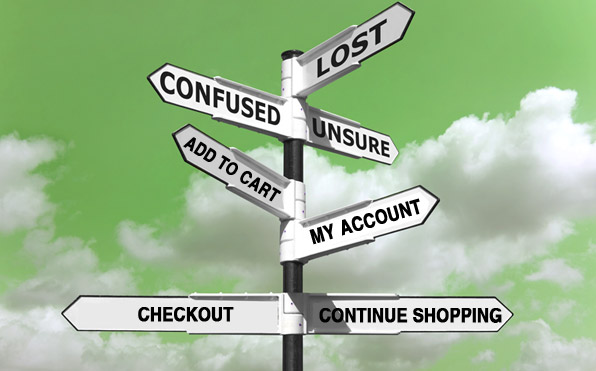 These days there are multiple E-commerce websites sprouting around the web. The ease with which a driven entrepreneur can realise his dream of selling his product has allowed the industry to mushroom exponentially. Though there have been many pitfalls with multiple start-ups falling to generate any revenue and subsequently shutting shop.
One of the major problems why some E-commerce websites are not able to attract customers is down to the UI & UX offered. So here is a list of common mistakes to avoid
Creating a Complex Navigation interface :
The navigation interface of any E-commerce website should be simple and intuitive for a user to understand and immediately pick up. It should provide multiple filters and sort options to let the user drill down to the product he is looking for and also include a comprehensive search option. A breadcrumb navigation should be included to always let the user know where they are located and to provide easy navigation route out of the current page.
Not Focusing on the product details :
A user tends to trust a website more when the product page offers a full description of the product. It also helps the user make a decision when multiple images are included and detailed reviews from other users are provided. Even if your store prices are lower, a user will be averse to make a purchase if the details of the products are not correct. When related products are displayed and sharing options are provided there is a greater chance of diverting more traffic to other products and your site in general.
Confusing Content with Call to Action links :
Every Call to Action link should be prominent and separated from content using whitespaces, colours, and size this allows a user to see the next step to follow in a glance. Call to Action links should not have ambiguous titles but instead accurately describe the next step in short (ex- pre-order). Primary and secondary Call to Action links should be clearly differentiated as for example 'Checkout' and 'continue shopping'.
Complicated Checkout process :
The checkout process for any E-commerce site should be streamlined. The user should be able to clearly see the shopping cart from every page of the site. The Cart should include all fees including shipping to remove any ambiguity and should allow customers to place an order without creating an account. The whole process should be designed to ensure fastest completion time.
No Mention of Shipping & Return Policy, and Contact Information :
Prominent display of the Website's shipping & returns policy Instils a sense of trust in the customer as there is no ambiguity on any of the terms of the transaction. Also the customer is emboldened that on encountering any problem he can easily contact the company support to resolve the issue when the contact information is displayed in an accessible place.
No matter the amount of money spent on SEO, SMO, and other marketing initiatives, if a website does not follow the above tips then it is doomed to failure from the start. The biggest Marketing tool is word of mouth and a good UI & UX facilitates this and helps any entrepreneur to achieve his dream.